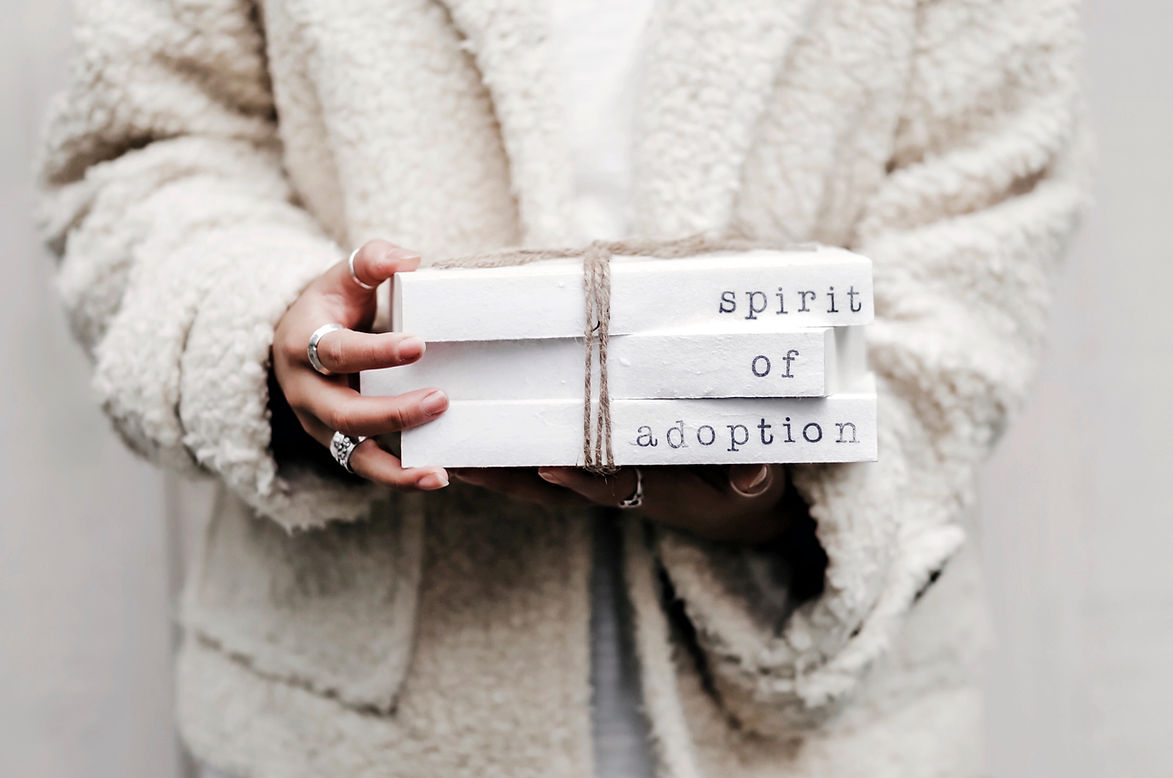 Why It Matters
For white families who adopt or foster Black children, the beauty care industry can be a valuable resource for education and support. By recognizing the importance of diversity and celebrating the beauty of all cultures, we can create a more inclusive and loving world for all families.  
Whether you are just starting your path as an adoptive or foster parent or are years into the journey, it's never too late to connect with the hair and skin experience for your little one(s)! It may feel intimidating but you need not shy away. Embracing the cultural importance of your child's hair and skin needs is a critical component of your child growing into a confident, self-assured adult. And if you have found yourself here, you are off to a great start!
Hair Education
Multiracial and transracial families often lack the 'how-to' skills to care for their child's textured hair. Support for adoptive and foster parents is often needed and it starts with knowing how to talk about your child's hair. 
Hair Porosity

This means how well hair is able to absorb and hold moisture. Porosity is usually genetic but factors like heat and chemicals can alter the porosity of your hair.

Curl Pattern

This refers to the shape that the strands of hair make. Curl patterns range from straight, wavy, curly to kinky.

Density

This refers to the how many strands are packed together. This can be low, medium or high.
Skin Education
Black skin contains more melanin-producing cells and these cells are sensitive to injury and inflammation. Some common problems include uneven skin tones, acne, dry skin and eczema. The great news is that natural skincare routines like cleansing, hydrating, moisturizing and protecting keep skin healthy and glowing. Start by looking for products with natural ingredients.
Milk

It is rich in protein and boosts the elasticity of our skin. These proteins are essential for forming new cells while also hydrating and nourishing the skin.  Its natural Lactic Acid deep cleanses for a radiant glow.

Honey

It's an emollient with natural humectant properties that attracts water into the skin to deeply moisturize and hydrate. Honey also aids in managing cracked skin, sensitive skin, chapped lips, and skin burns.

Sugar

It is a natural humectant drawing in and retaining moisture to the skin. The rough texture of sugar allows it to remove dead skin cells, giving a more polished look that's smooth and plump.

Rose Water

It is a cool and refreshing ingredient that hydrates and balances the skins natural oils. Rose water also has anti-inflammatory and antioxidant properties that prevent damage caused by free radicals. It also controls excess oil. 

Cocoa Butter

It replenishes moisture lost due to sun exposure. Cocoa butter boosts skin elasticity, and is high in fatty acids which help the skin to hold in moisture.

Oatmeal

It helps hydrate and nourish, reducing flakiness and itching.  Rich in fiber, it has a mild texture that rubs off dead cells and dirt from the skin.

Aloe Vera

A natural moisturizer with anti-inflammatory properties that soothe dry skin and boost wound healing, including sunburn. Great for the scalp and all skin types.

Shea Butter

It is rich in vitamin A and E which trigger cell turnover, and softens and hydrates the skin while also acting as a protective emollient. 
Hair Pro Tips

Wash Day Steps (once a week):

Cleanse and Moisturize with Shampoo
Hydrate with Deep Conditioner
Detangle and protect with a Leave-In Conditioner

 

Between Washes:

Refresh with moisturizing detanglers or refresher sprays
Wear a silk/satin bonnet and use a silk/satin pillowcase at night to protect hair and prevent breakage

​

We recommend our mini-kits if you are just starting your hair care journey.

Skin Pro Tips

Moisturize the body and face daily by using body butters, oils and lotions. Spot treat scrapes or skin irritations and target any areas frequently with a moisturizing balm.

 

If you are just starting out in your skin care journey, we recommend starting with a body butter or body balm. You and your child will not regret this choice when you see how it moisturizes the skin!